"A fantastic and unique experience in the South Pacific"
"A magical week of sailing, snorkelling and relaxing..."
This is what guests say about Melinda Sea Adventures. We have been offering sailing and whale watching tours in Vava'u, Kingdom of Tonga since 1998
Our extensive experience exploring the Vava'u Island group has given us an intimate knowledge of every anchorage and snorkeling reef in the group. Vava'u waters are crystal clear with visibilty exceeding 100 feet. Most of the islands are uninhabited, some with white sand beaches, some with villages, a few have very small unique resorts.
Eco-Friendly Whaleswim
If you plan to visit between mid-July and mid-October, we offer whale watching and swimming with whales as part of our long-term charters. Staying onboard one of our beautiful sailing yachts is the perfect way to see the humpback whales in a comfortable eco-friendly environment. Each night we anchor at uninhabited islands close to the whales. There is opportunity to explore the island and snorkel at each anchorage. We are sometimes kept awake at night by the haunting sounds of humpback whale song reverberating through the hull. Often we see our first whales of the day while breakfasting on deck. With patience and care we will get an opportunity for swimming with the whales.
Choose from our 52 ft cutter "Jocara" or our 44 ft luxury catamaran "Independence"


Daysails
We also offer daysails that are the best way to see Vava'u if you are just visiting and staying onshore. Daysails include a sail out to one of Vavau's spectacular outer islands, a delicious lunch, snorkeling, and in-season whale watching. Both Jocara and Independence are available for daysails

Learn to sail or just relax
You can pariticapte in the sailing as much as you like, we are happy to teach you to sail, or you can just enjoy the ride.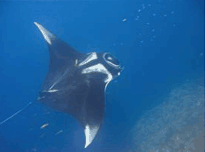 Abundant Marine LIfe
Over 100 species of colorful tropical fish, giant clams, manta rays, sea turtles, spinner dolphins, not to mention the Humpback whales! Whether you are a novice snorkeler or an advanced scuba diver, Vava'u has a vast array of underwater wilderness for you to explore. And you can experience it in warm tropical water with visibility often exceeding 100 ft. There are snorkeling opportunities in shallow water close to shore, where you can relax floating just above a fascinating aquatic wilderness, or we can arrange scuba diving at an additional cost.
Sailing Charter Team
Sail with a crew that combines many years of ocean cruising and chartering experience with Tongans who have grown-up in the Vava'u islands and love to share their stunning home and culture with guests from afar.
Considered to be the best cruising grounds in the South Pacific the Tonga Islands of Vava'u makeup a breath-taking tropical wilderness. 40 islands surrounded by a fringing reef for protection from the ocean swell and many safe anchorages and secluded coves offer one of the world's finest sailing charter holidays.
Sail, Snorkel, Explore
We anchor near a different island each night and you can explore the island, snorkel or just relax. Some of the smaller, uninhabited islands, are surrounded by white sand beaches, while others have dramatic limestone cliffs with sea level caves. Besides snorkeling, we can hike through lush tropical forests to vistas overlooking sheer cliffs where the surf crashes in the turqouise water, or we can explore a stretch of beach, poking into tidepools full of marine life.